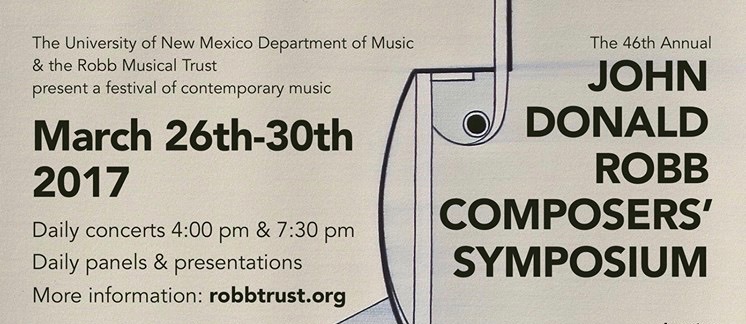 Donald Robb Composers' Symposium 2017
Living Voices will be performed today in the 46th Annual John Donald Robb Composers' Symposium at University of New Mexico.
The Composers' Symposium has been and continues to be one of the central contemporary music events in the US Southwest. The Symposium brings international composers and performers to the University of New Mexico campus for four to six long days of concerts, seminars, masterclasses, and public talks.
Monday, March 27th, 7:30 p.m., Keller Hall – University of New Mexico
http://www.robbtrust.org/timeline/2017-composers-symposium